Originally formed in 2008 as Jimmy Buffett tribute, The Island Castaways Band have evolved into one of New England's most popular Trop Rock bands. Their live show features a balanced mix of originals and classics, all with their own Tropical touch of fun – bringing Summer to you, regardless of where you are or the time of year. "LIVE LIFE TO THE FULLEST" – The Island Castaways Band.
The Island Castaways Band are: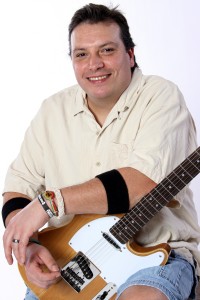 Paul Kane
Lead Vocalist and Guitar
Paul Kane has many years of playing in a wide variety of bands in New England. His smooth vocals and excellent guitar playing is the perfect fit for the bands "front man" position. Paul currently resides in Webster, MA.
Joe "Mai Tai" Holewa has played extensively in the New England area in many notable bands. Not only is he a fine bass player, he is the "Go To Guy" for the Island Castaways. Joe currently resides in Charlton, MA.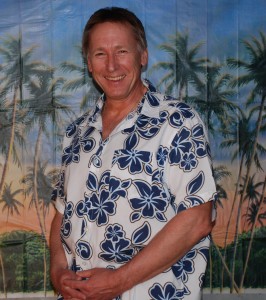 Rick LaBak
Keyboards
Rick has been entertaining for over 35 years. Instruments include piano, organ, accordion and bass guitar.  He has managed his own professional entertainment business in central Massachusetts and has played keyboards in wedding bands, ballroom dance bands, classic/contemporary rock bands and top 40 bands. He enjoys performing and playing all types and styles of music. Rick is from Worcester, MA.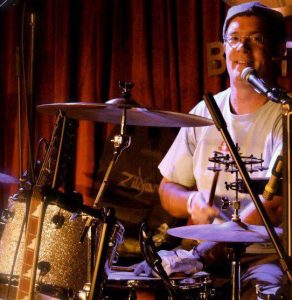 Tim Kane
Drums
Tim earns a living as a drummer, group hand drum circle facilitator, drum set and trombone instructor and writer. He began his musical interests in fourth grade in Auburn Public Schools, and minored in music and teaching in college. He is endorsed as a drum educator by Vic Firth Drum Sticks, an international manufacturer of drum sticks and mallets, and he's currently being certified by the National Drum Circle Facilitator Guild. He teaches all levels on drum set and entry trombone privately. Tim implemented an innovative new percussive arts program for special needs students and senior citizens at a local high school and separate community center where he also teaches weekly. He's been making and writing music for more than 30 years with regional and nationally touring artists and bands in rock, jazz and funk genres.
In 2012, Tim engineered and published a full album of his own making, composing and recording the 10 original songs and playing all instruments.
Jim O'Brien – Guitar and Vocals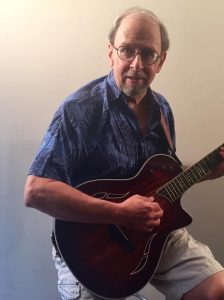 The Island Castaways Band is thrilled to announce a new band member Jim O'Brien! From the first song he played with the band we knew he was what we needed and were looking a long time for. Jim knows an extensive list of Jimmy Buffett songs and is quite a song writer in his own right. He is no stranger to Key West and Soon you will hear a professionally recording of an original Trop Rock song that Jim wrote and we have been working on with him.
TICB is celebrating 10+ years of playing together and are getting back to our roots. Jim will be a major part of that direction. The band is very happy and is smiling and having a great time!